Past and Present CIO Chicago Summit Speakers

Facilitating Technology-Enabled Business Transformation
Bruce Schinelli
CIO
TTX Company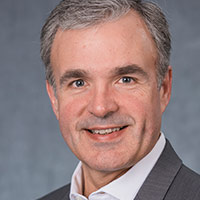 Your Board Wants to Hear from You. Now What?
Stephen Byers
CIO
Tate & Lyle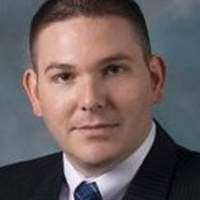 Evolving From Legacy To Achieve Digital Transformation
Jason Spencer
Sr. Director, Global Architecture/Cloud/Enterprise Services
RR Donnelley

Facilitating Technology-Enabled Business Transformation
Mohan Putcha
Vice President, CTO, Digital Strategy, Governance & Enterprise Architecture
Aon

Comprehending The Crushing Cost of Complexity
Ray Trygstad
Director of Information Technology Enterprise Infrastructure
Illinois Institute of Technology

IoT for Enhancing Productivity and Improving Efficiency
Gary Weiner
Vice President of IT and CIO
Community Healthcare System

Shadow IT – To Embrace or Eliminate?
Bill Podborny
CISO
Alliant Credit Union

Trends in Mobile Application Development
Richard Rushing
CISO
Motorola Mobility

Building a Stronger Threat Intelligence Community from a Grass Roots Perspective
Ricardo Lafosse
CISO
Cook County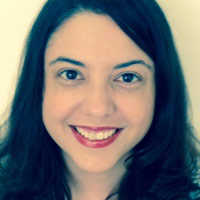 Overcoming the Digital/Privacy Divide
Danielle DuMerer
CTO and First Deputy Commissioner
City of Chicago

Solidifying the Role of the CIO
Paul Ryan
VP & Global CIO
WM Wrigley Jr Company

Bridging the Talent Gap: Building the Team of Tomorrow
Antony D'Cruz
Vice President, IT Separation Management Office
Johnson Controls

As CIO's lead M&A Activities: what separates successful from unsuccessful CIOs?
Rita Fisher
Head of IT Global Functions
Kraft Heinz Company

Stop Being a Speed Bump on the Highway to Success
Robert McInerney
CIO and CAO
Cook County Sheriffs Office

Bridging the Talent Gap: Building the Team of Tomorrow
Joe DeCosmo
Chief Analytics Officer
Enova International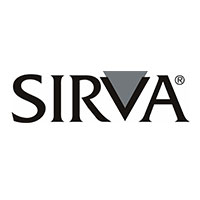 Disrupting Markets with Disruptive Technologies
Adam Diab
Global Director of IT Infrastructure
SIRVA, Inc.

Moving from Operations to Transformations
Paul Risk
Chief of Global Application and Architecture
The Warranty Group

Solidifying the Role of the CIO
Steve Betts
SVP & CIO
Health Care Service Corporation

Turn Big Data into Big Opportunity
Siamak Amirghodsi
VP Enterprise Architect
Bank of America - Merrill Lynch

Secret to success for any IT Platform – the Product Owner
John White
Director -Divisional CIO- Business Insurance
Allstate

Information Security Metrics: Have a Better Conversation
Edward Marchewka
Director of Information Technology
Gift of Hope

Communicating the Value of IT
Paul Schlattman
SVP
Environmental Systems Design, Inc. (ESD Global)

CISO Leadership: Why the CISO Keeps Knocking on the CIOs Door
Todd Fitzgerald
Global Director of Information Security
Grant Thornton International, Ltd.

Balancing Mobile Expectations and Security
Tim Hundt
Director of Enterprise Architecture
Element Financial Corporation
How Cook County's Enterprise Geographic Information Systems (GIS) Became a Backbone to Innovation
Simona Rollinson
CIO
Cook County of Illinois
From Waterfall to Agile: Practical Techniques for a Successful Transition
Mike Altpeter
Director of E-Commerce Systems
Crate and Barrel

Adapting to Shifting Customer Behaviors
John Higginson
CTO
Enova International

Rush Information Services Department (ISD) hiring veterans.
Jaime Parent
Associate CIO, VP, IT Operations
Rush University Medical Center

Can IT change Business? Debunking myths with an Award-winning mobile app
Sanjib Sahoo
CTO
tradeMONSTER

BYOD Strategy
Mark Booth
CIO
Reyes Holdings

Speed to Cloud & Big Data
Parthiv Sheth
Director, Business Intelligence
Hyatt Hotels Corporation

Speed to Cloud & Big Data
Brandon Jung
Head of Cloud Partners Americas
Google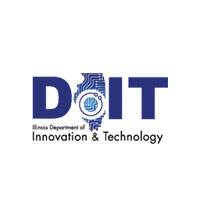 Speed to Cloud & Big Data
Sesh Iyengar
Chief Network Architect
State of Illinois

A Government Perspective on the Major Trends and Pain Points Facing CIOs Today
Lydia Murray
CIO
Cook County

A Government Perspective on the Major Trends and Pain Points Facing CIOs Today
Brenna Berman
CIO
City of Chicago - Department of Innovation & Technology

Speed to Cloud & Big Data
Walt Oswald
Former Corporate VP & CIO
Motorola Mobility, Inc.

Making Big Data Actionable
Chris Koehler
VP Decision Support
Discover Financial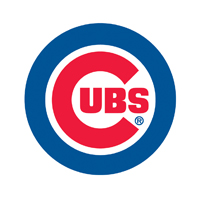 Using Business Intelligence (BI) and Analytics to Strategic Advantage
Andrew McIntyre
VP Technology
Chicago Cubs

Cloud & Mobility - Merging Efficiency
Tim Brickey
Divisional CIO
Navistar

Change with a Purpose
Paul Eddy
Group Vice President CIO Business Services and Solutions
Walgreens