Thought Leadership
Good UX is good for business
Companies have spent millions of dollars rolling out new systems that seek to incorporate the data, workflows, and business functionality needed to run their business. In reality, these complex software solutions result in siloed data systems users are only able to access through unique interfaces. These intricate, fragmented solutions increase training time and costs and present usability challenges for employees, a leading cause of organizational inefficiencies. Software intended to advance businesses slows them down because of bad user experience (UX). And worse, IT departments become flooded with time- and cost-intensive development backlogs that leave no time for meaningful innovation.

Enterprises are finding new, fast and easy ways to leverage data and software investments to solve the UX problem. Learn more about how a no-code cloud UX platform can reduce code debt, drive productivity, and significantly shorten app development cycle times.
Takeaways:
We need solutions that are developed, scaled, and iterated upon rapidly. Tailoring our systems with custom coding is outdated and slow. Speedy, iterative delivery of software is critical if we are to stay competitive.
Employees are demanding more of their business applications. Business apps should be as easy to use as consumer appsâ?"more human and less machine. Applications that don't offer such a UX will fail.
As we increase functionality in our enterprise software, we need to avoid adding complexity for the end user. This simplification includes defragging our enterprise technology and creating a single, unified user experience that pulls together data from multiple sources.
Sponsored by: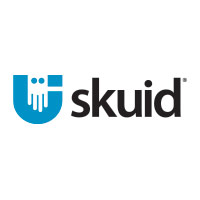 Skuid